Jornadas dos Dicionários 2021 – registrations are open

3rd edition
"Lexicografia e dicionarística de especialidade"
Lisbon, November 12, 2021
Colégio Almada Negreiros, 2nd floor, room 217
On November 12, 2021, CLUNL organizes the 3rd edition of Jornadas dos Dicionários, continuing the will of Teresa Lino.
This initiative aims to bring together specialists and professionals in the areas of lexicology and lexicography for the discussion of current and relevant topics of research, as well as the presentation of new lexicographical products and resources.
This year edition, on Lexicografia e dicionarística de especialidade ("specialized lexicography and dictionary study") will bring together 10 invited speakers, including linguists and researchers in the language sciences.
Participation is free of charge, but registration is mandatory, here.
See all the information here.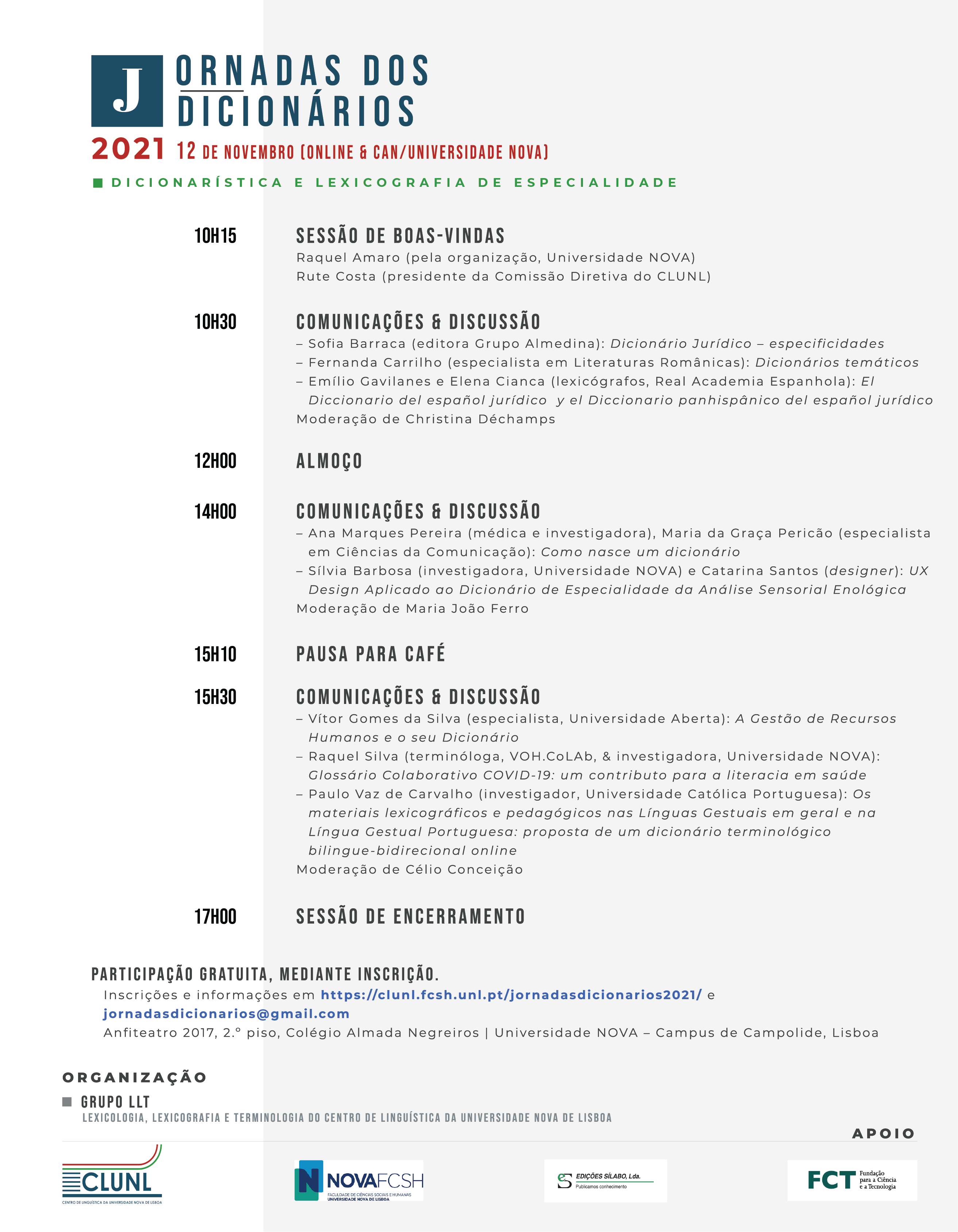 Download the program here.